Ireland B&B, bed and breakfast.
The breakfast room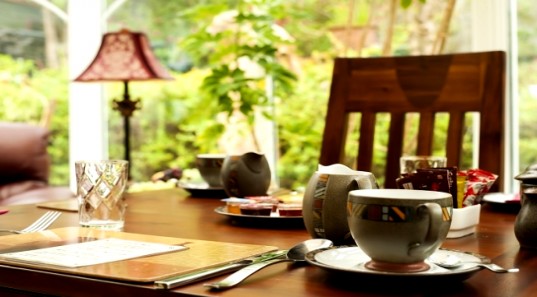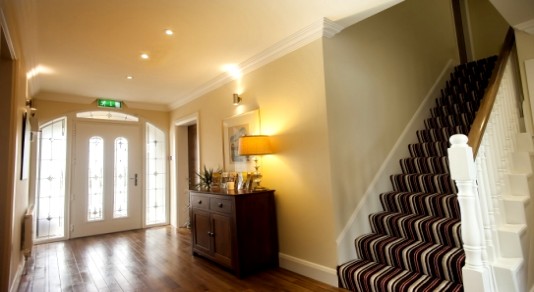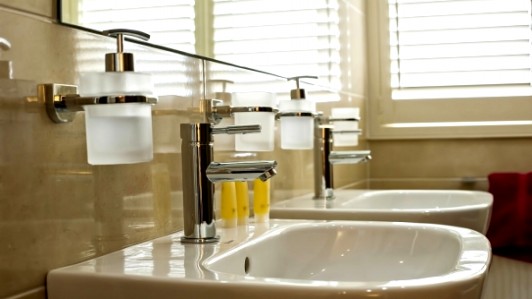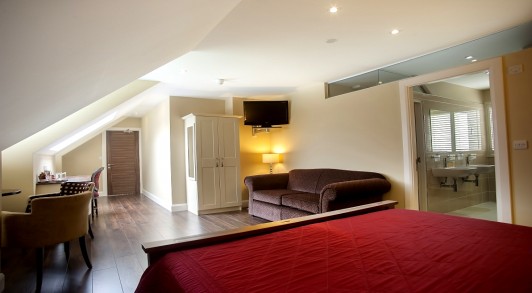 Penthouse suite 6'2" king bed - with 2 Bay view windows!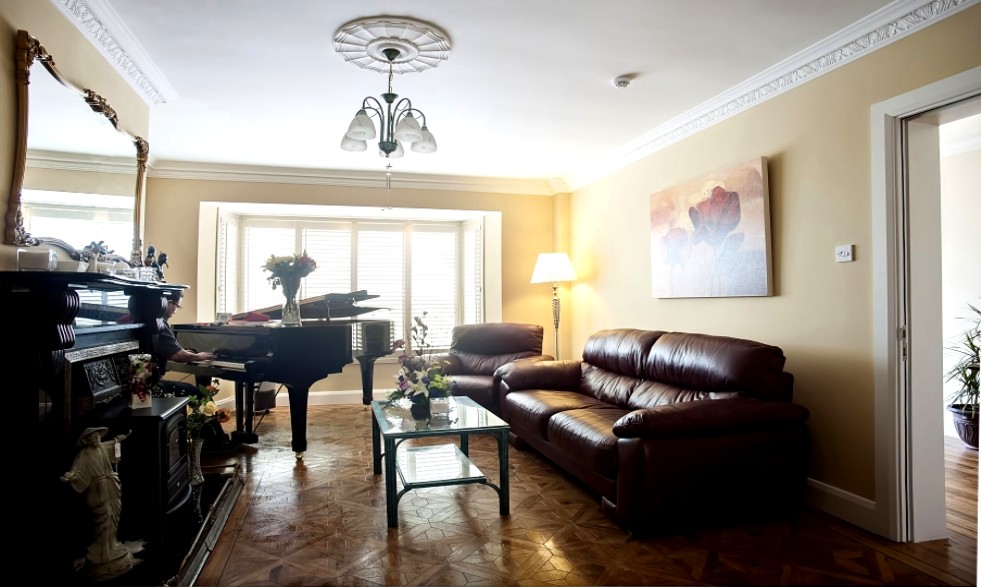 If you prefer an up-scale environment with emphasis on luxury and spa- like amenities with much larger rooms than most B&B's in Ireland, bathrooms with full size baths, separate walk-in rain showers and mood lighting, beds fitted with the best Memory Foam mattresses, well insulated walls, white French Shutters, Walnut doors and floors throughout, high-end speaker IPod - IPhone to turn those handhelds into a room and bathroom stereo system that allows you to listen to your own saved music, mini fridge with ice maker, large flat digital cable TV screens, in room sitting area and high speed Internet ( Modem on each floor ),
laundry service,
then this accommodation is for you!
Click here to continue with reservation.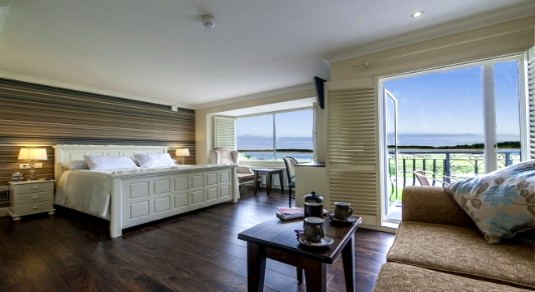 Master suite, 6'2" wide King bed and own balcony - Bay view.
Piano / Sitting room - Available for guests.
High-end German design bathrooms for the discerning guests.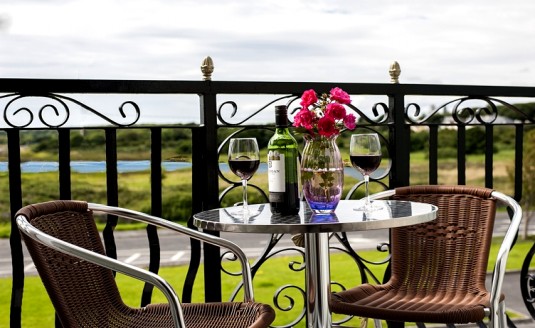 Master suite own private balcony.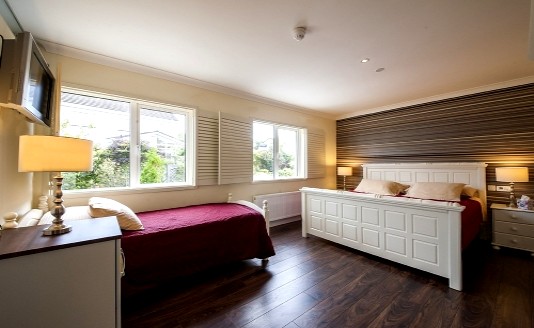 King - Twin or Triple + Bathtub.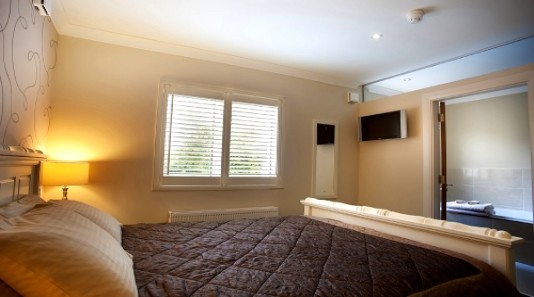 Superior queen- Garden view + Bathtub.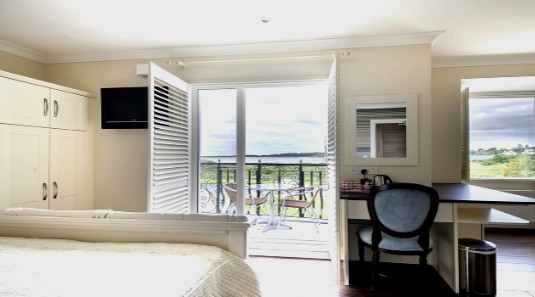 Superior king bedroom - Bay view + Own private balcony.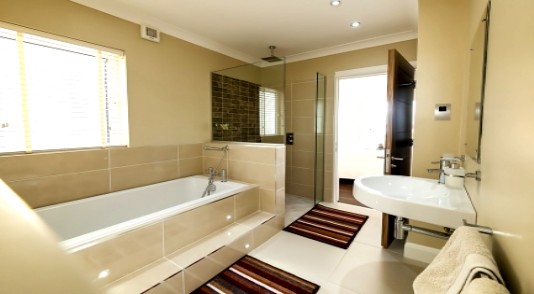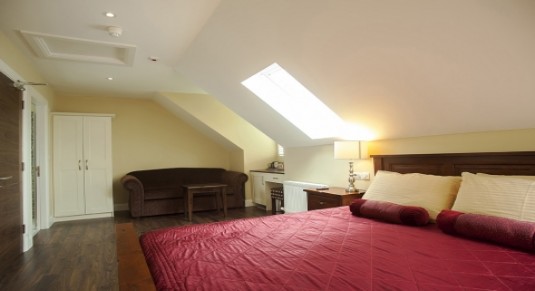 Superior King room, 6'2" wide bed, garden view + Bathtub.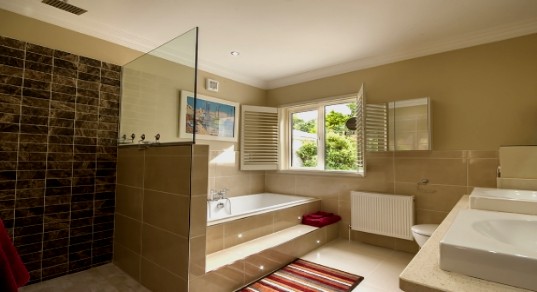 Large bathroom with bathtub and walk in rain shower in every room.
Breakfast in the solarium ( Sunroom )