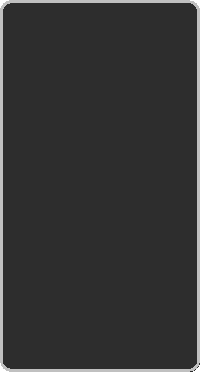 Ireland bed and breakfast

Ireland :

No matter what part of Ireland you visit now you will find a shopping experience that will impress.
The large multi-national companies seem to have a local branch almost everywhere, alongside the indigenous shops who have a more traditional offering. Small country towns still have the old style shops where you can get almost anything and some of them even still have a pub behind the shop.

There are many show-farms to visit, hurling matches to see and people to talk to.
The traditional Irish thatched cottage is still in use by ordinary people in many parts of Ireland.
Though they are seen by many to be old and dated they are admired and appreciated by as many more.

There are many islands around Ireland, but, if you are heading west I recommend that you visit The Aran Islands. You can sail there are now a number of companies running boats several times a day. They will give you a view of Ireland and an insight into our culture not found anywhere else in the country.

If you don't have enough reason to visit Ireland now I don't know what to say. Good luck, and God bless.
Ireland.
Sightseeing:

The scenery in Ireland is famous throughout the world and with places like Roundstone in Galway, the Ring of Kerry, Connemara, The Aran Islands and the Cliffs of Moher in Clare on your itinerary you cannot go wrong.
There are old castles and traditional stately homes like Bunratty Castle and Westport House and Ashford Castle and Clonalis House.
For those who like that sort of thing there is a long list of them beautifully restored and looking at least as good as they did when they were in use, and many of them even offer accommodation usually to a standard difficult to match anywhere in the world.

- Connemara Tour: - Cliffs Of Moher Tour: - Aran Islands Tour:
The Galway Arts Festival (recommended) run from July 15th - 28th JULY 2019.


Ireland is a destination that can match any in the world. It has an ancient culture full of life and tradition. This culture is growing and changing almost daily.
A visitor to Ireland, 'The Land Of A Thousand Welcomes' will witness this change from an ancient culture of tradition filled with myths and legends, superstition and religious fanaticism to a modern culture which is still deeply religious and respectful of its traditional heritage but now tempers this with the high standard of education the young people get today.

Ireland, the traditional land of saints and
scholars, is today a progressive part of the
new Europe. Accessible by air from all
major European cities, lreland has a
population of only five million people.
Ireland enjoys one of the cleanest
environments in Europe with a mild and
temperate climate. Modern Ireland is the
fastest growing economy in Europe and
Dublin is the economic engine of that
economic growth. The leading sectors
of the economy are software, electronics,
financial services and tourism.

The Irish people retain the old values of
warmth, friendliness and the importance
of the family unit. We are a relaxed people,
happy to share a drink, some conversation
and invite you to join the 'craic', an Irish
expression for having the time of your life.


What is there to see in Ireland?

Ireland has a great tradition in theatre. We are not short of theatres in Ireland though of course we can always use more. Nor are we short of racetracks, but, I am not going to list all the activities that await the discerning
visitor. That would mean that this would just turn into a very long list.
I just want to highlight some of what I think are the more interesting ones.

The Galway Arts Festivals

and Music Festivals are not to be missed. The Arts Festivals are a coming together of all the best of Irish Arts including but not limited to theatre, spectacle, music, street art, comedy, literature, music and more with many participants visiting from other countries.
Ireland bed and breakfast
Sea Breeze Lodge B&B ****
Overlooking beautiful Galway Bay !