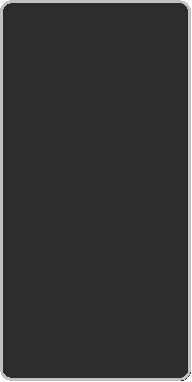 Our professional tour guide will give you many stops to explore and photograph in each area.
Come and be entertained: Irish music, history, geography, culture, stories and folklore.

Our tour leaves Sea Breeze Lodge B&B at 9:15 AM along the very scenic Connemara coast road with breathtaking views of Galway Bay, the limestone Burren and the Hills of Clare.

Approaching the charming village of Spiddal, we stop at Standúns sweater and souvenir shop for refreshments.
Next it's on to the deserted famine village where ample time is given to explore and photograph
the village.

Now we journey on to Costello and Screeb. We are now in the Irish speaking area where Gaelic or Irish is the spoken language. At Maam Cross, the Connemara "cross-roads", there is a replica of the cottage used in the 1950s John Wayne and Maureen O'Hara film "The Quiet Man" filmed locally. From Maam Cross our tour heads out towards the world famous Kylemore Abbey on a journey of unsurpassed beauty driving through the green Inagh Valley that divides the two sets of mountains - the Maam Turks and the Twelve Bens. The Ben Ban is the highest mountain in Connemara. Here you can photograph the mountains, and the lakes and pools shining like little pieces of broken mirror.

Next we see the magnificent Kylemore Abbey which is an 18th century
castle that is now in the good hands of the Benedictine Nuns,
who run an excellent boarding school.
This is where we have our next long break with ample time for lunch
and a visit to the abbey and its beautiful gothic church.

Moving on to Lettefrack where you have one of Ireland's finest national
parks. Our next visit is at Ocean's Alive Aquarium and Maritime Museum.
A fascinating and informative exhibition of Connemara marine heritage.
This is an additional stop in the low season where you will have a chance
to see some of the hidden underwater treasures of our waters and learn
a little about the sea as a commercial resource. Enjoy the fresh sea air,
the peace, tranquility and closeness of nature.
Connemara shores offer a wide variety of habitats that include vast
stretches of clean white sand and pink toned coral beaches as well
as wave-lashed rocky areas. Each has its own unique Flora and Fauna.
Clifden, the capital of Connemara, was founded by John D'arcy in 1812.
Clifden is an ideal holiday centre. Aviation history was made at
Derrygimlagh bog near Clifden when Alcock and Browne crashed
landed after their historic transatlantic flight in 1919.
The Connemara pony breeders association come together every August
to hold the world famous Connemara pony show.
As we leave Clifden we see the Clifden Glen holiday homes.

Next on to Dan O'Hara pre-famine (pre 1840) farm fronted by a replica of an ancient lake dwelling called "A Crannóg". We continue on to Ballynahinch and Derryclare lakes. Back at Maam Cross the tour goes towards the Quietman Bridge. It's also the main area where the farmers dig the peat from the bogs. Next to Oughterard a village on the banks of Lough Corrib - one of the best fishing lakes in Ireland. This village is also described as "The Gateway to Connemara" and one of Ireland's leading angler resorts. We continue to Moycullen where you have the marble factory and get back to Sea Breeze Lodge bed and breakfast at approx 5:15pm.
You will find our guide friendly and always willing to share a joke with you. It's an experience
we hope you will treasure for many years of one of the most beautiful spots in Ireland.
7 days a week all year round.
Tickets: ( Available at Sea Breeze )

30.00 Euro p.p round trip.
25.00 Euro Students and for 65 and over.

Departure from Sea Breeze B&B: 9.15 AM

This Connemara bus tour includes the
most interesting aspects of Connemara
to enable you to get the best possible
view and knowledge of the changes
which have occurred over the centuries.
This is an ideal opportunity for you to
forget about the left handside of the
road for a day.
Sit back and relax on our luxury
high-line yellow and white Mercedes
coaches.
Connemara Tour.
Sea Breeze Lodge B&B ****
Overlooking beautiful Galway Bay !

9 Cashelmara, Salthill, Galway, Ireland.
Tel: + 353 91 529581